Georgetowne, Mayfair at Marlton, Heritage Village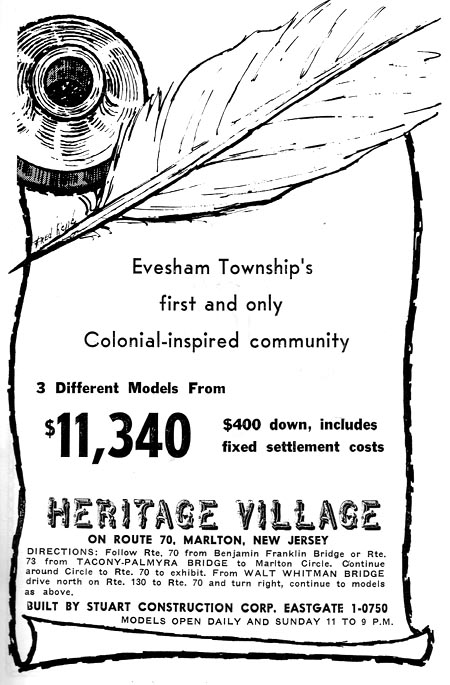 Georgetowne was Evesham Township's second housing development, built from 1955 to 1957.  A sewer disposal plant was built on Elmwood Road by the developers of Georgetowne for the development, operated as Georgetowne Sewerage Coproration ( in 1961 the Township's newly formed Municipal Utilities Authority acquired the plant and it was expanded to cover most of the Northern half of the Township). Of the 4,000 homes originally planned, only about 150 were actually built. These homes are along Main Street, the southern side of Heritage Road and Jefferson Avenue, Lee Court, the southern tip of Plymouth Drive and the area borderd by Walden Road and Radnor Boulevard.

  After Mayfair at Marlton folded, the remaining lots were developed as Heritage Villiage from 1959 to 1964. Heritage Village was named after a family that once owned the farm where the development was built, growing what was known as the "Heritage strawberry" which was originated by the Heritage family. Of the three developments built in this section, the area is refered to mainly overall as Heritage Villiage.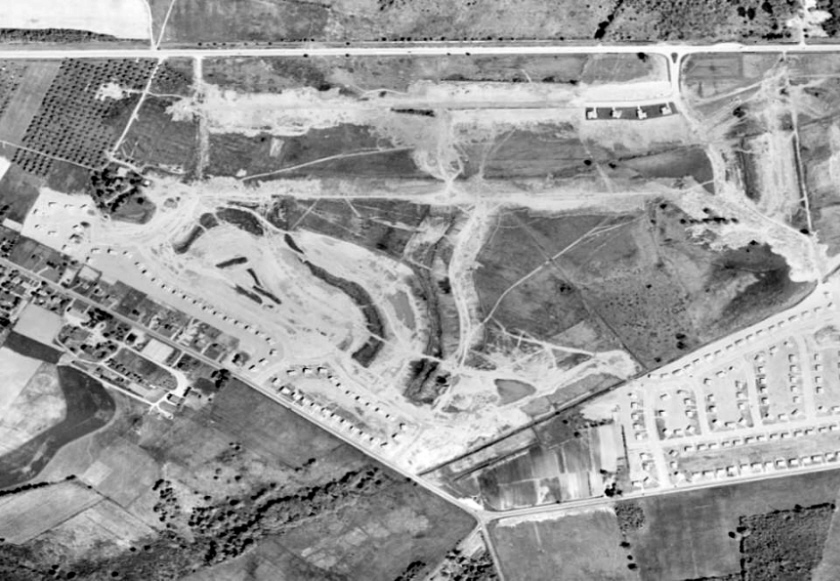 A 1957 aerial photo showing most of the Georgetowne homes. This was taken soon after construction of Georgetowne ended and the Mayfair at Marlton development was begun. The Mayfair at Marlton model home exhibit can be seen near the top right corner, off Route 70 on Blanchard Road. The spaces between these model homes were later filled in with Heritage Village homes.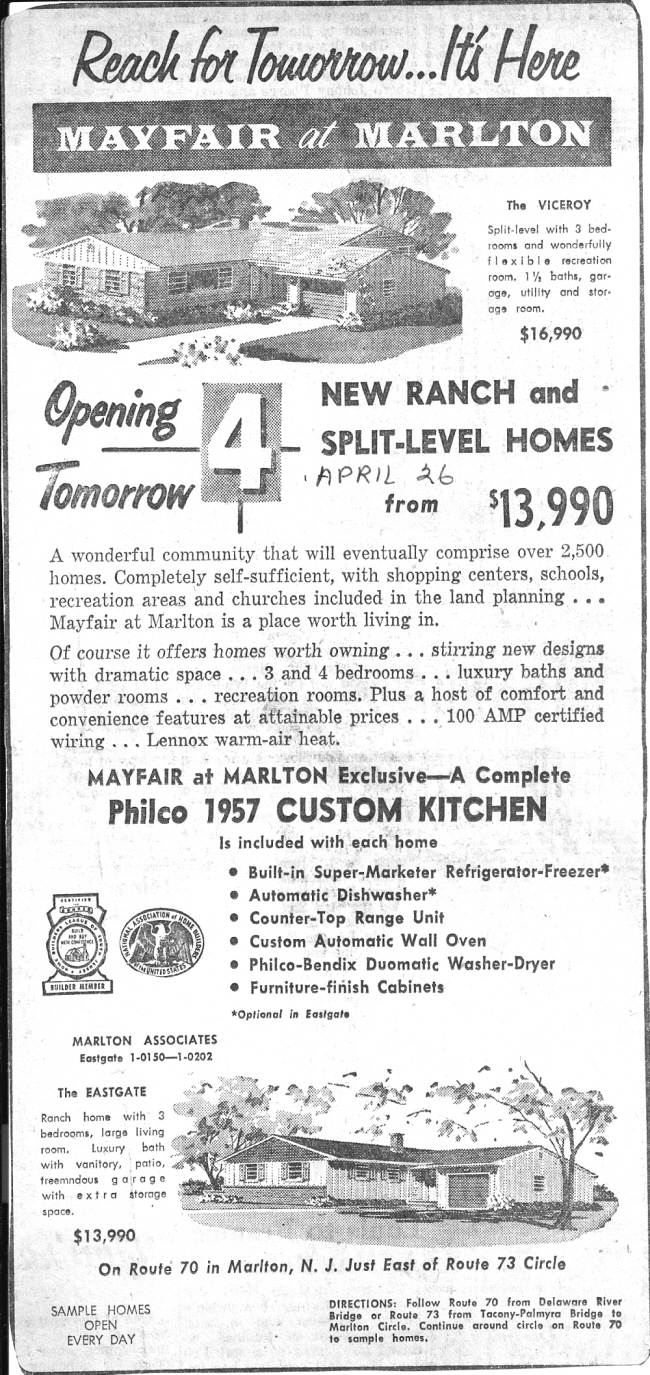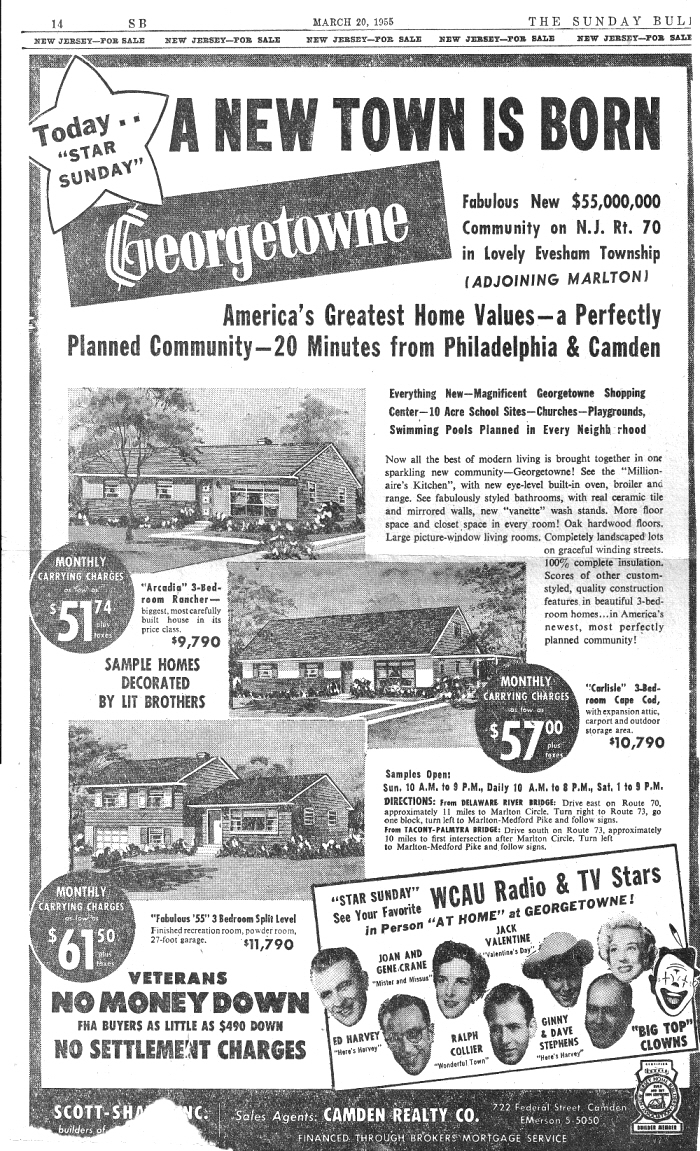 The Georgetowne site was taken over by Marlton Associates in 1957, who planned on building 2,500 homes here as Mayfair at Marlton. The model exhibit area was on Blanchard Road, off Radnor Boulevard. Very few of these homes were actually built - mainly in the area around the northern portions of Radnor and Knox Boulevards.