Georgetown

Heritage Village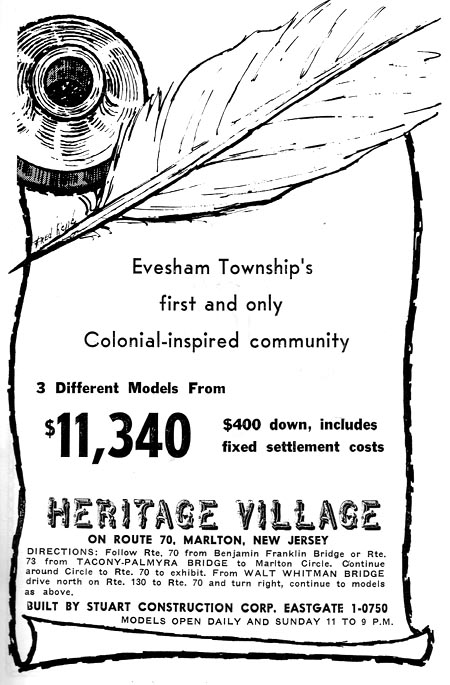 Georgetown is one of Evesham Township's first housing developments, about 200 homes built from 1955-56 to 1959 between Route 70 and Main Street. A sewer disposal plant was built on Elmwood Road by the developers of Georgetown for the development, operated as Georgetown Sewerage Coproration. In 1961 the Township's newly formed Municipal Utilities Authority acquired the plant and it was expanded to cover most of the Northern half of the Township.

  Most people refer to this section of town as Heritage Village, which was a larger development built next to Georgetown consisting of 500 homes built between 1959 and 1964. Heritage Village was named after a family that once owned the farm where the development was built, growing what was known as the "Heritage strawberry" which was originated by the Heritage family.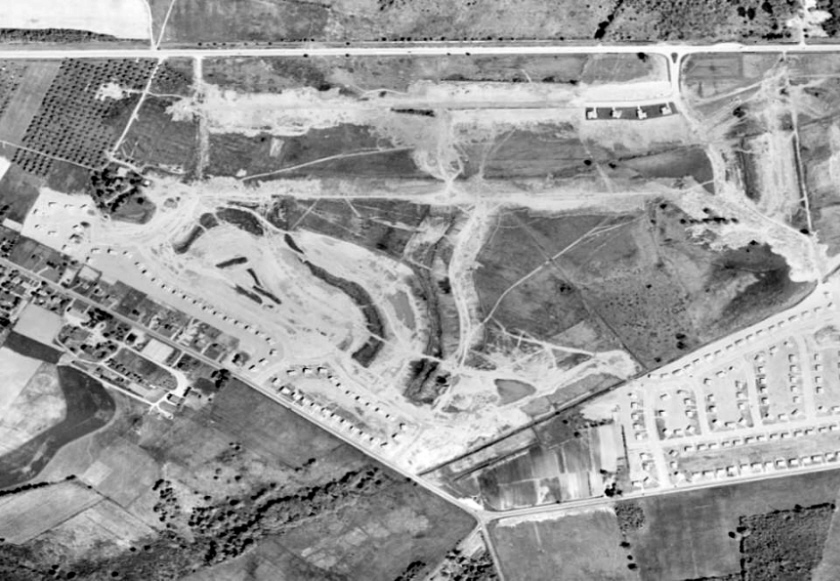 1957 aerial photo of Georgetown. Note model home exhibit along Route 70.