London Square is a development that was built along the southern edge of Marlton Hills, between Route 73 and North Maple Avenue. Construction began in 1961 on the 88 homes that were built there. The development officially opened in May, 1961 and was completed in 1963.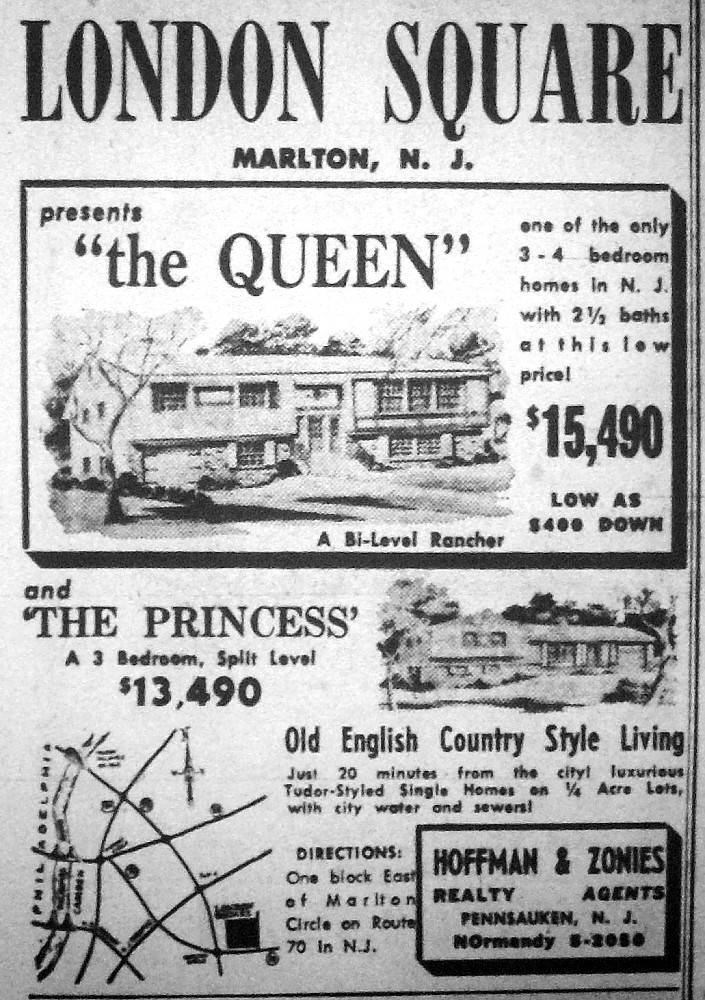 Newspaper ad from 1962. There were three models when the development opened in 1961, a ranch-style home called The King was discontinued when this ad was published.

  For more information about London Square,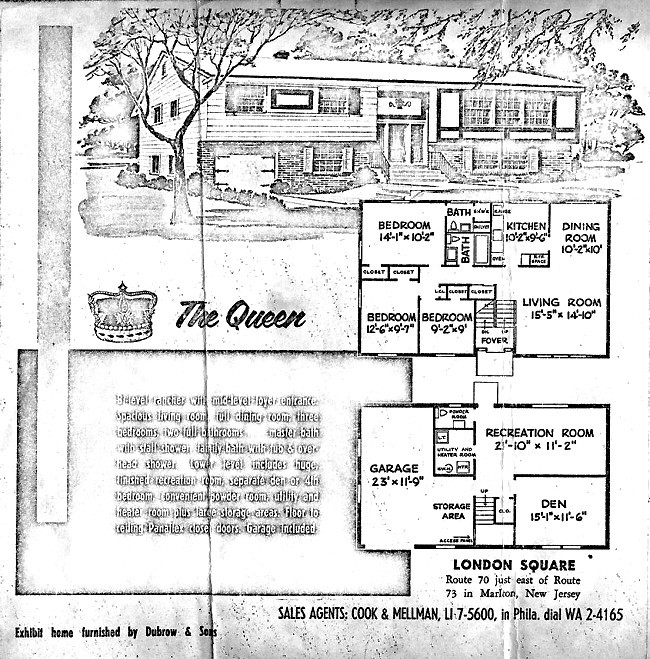 Exterior sketch and floor plan for the bi-level Queen model at London Square.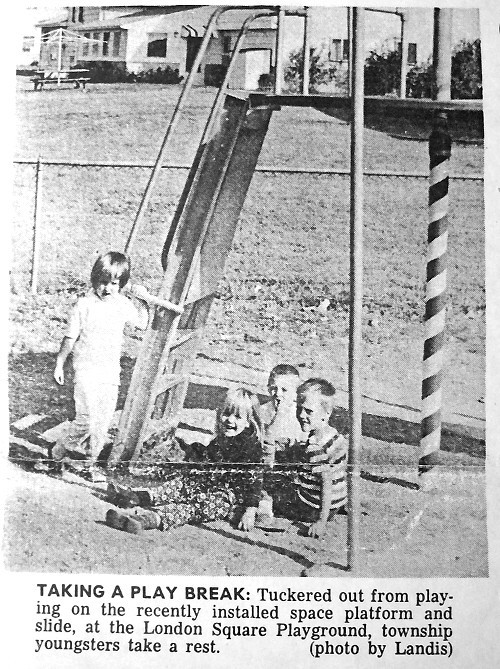 A playground was created along Westminster Avenue in 1968. This is a photo from the Evesham Township News taken there.

This page was last updated: April 18, 2019