Marlton Center was a large Planned Unit Development located along Old Marlton Pike between Route 73 and the border with Cherry Hill and extending to Brick Road. Developed by The Fox Companies of Jenkintown, Pa., this was one of Evesham's uncompleted developments from the early 1970's. The center point of the 290 acre development was to be a 500,000 square foot enclosed shopping mall. The center was to be anchored by a Penn Fruit supermarket along with a Grant City discount store. Penn Fruit was a partner in the development.

   Construction at Marlton Center began in the Fall of 1972 with Marlton Village, 261 townhouses on Old Marlton Pike between South Cropwell Road and the Cherry Hill border. In mid 1973 ground was broken for Marlton Meeting, located east of Marlton Village. Only about half of Marlton Meeting, a condominium development, was completed when the entire project was abandoned in 1974 - most likely due to the economic climate at that time.

      Additional projects at Marlton Center were to include apartments, a theater, motor inn and office buildings.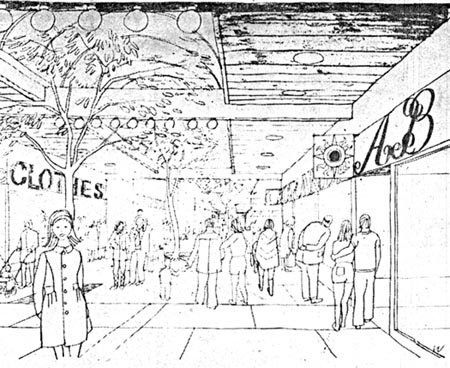 Architect's concept drawing of the planned Marlton Center Shopping Mall

        Linpro completed the Marlton Meeting section with the Meadows condominiums. The portion of the property that was to contain the shopping mall was divided and an office park and the Marlton Crossing Shopping Center was built there. Office and warehouse buildings were built in the southern portion of the tract. The portion of the site between South Cropwell Road and Marlton Meeting, originally planned for apartments, was sold to John B. Canuso and was developed into the Carrefour development of single family homes.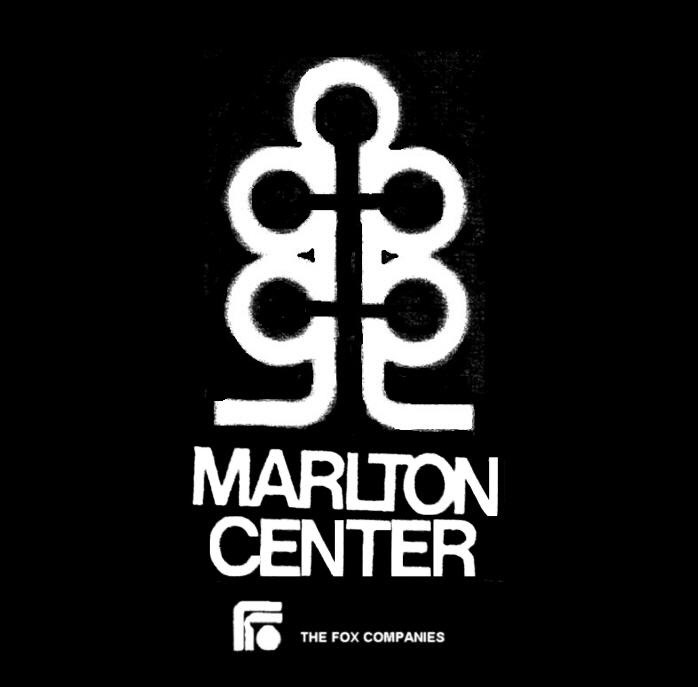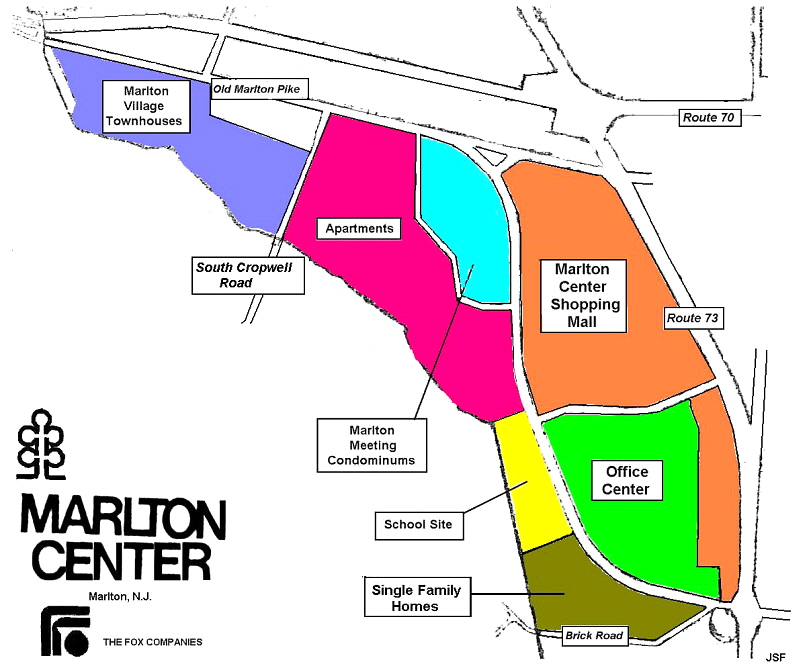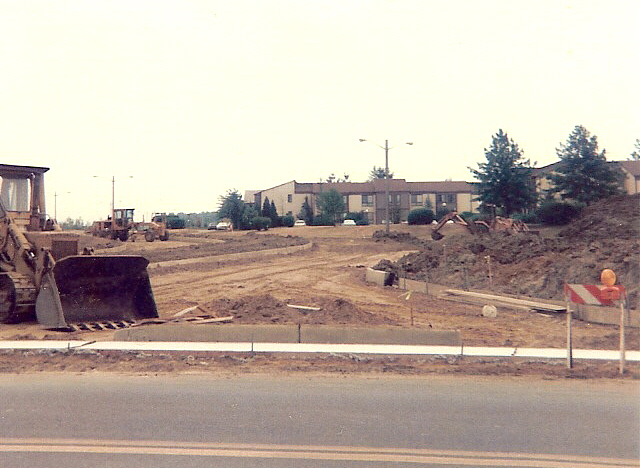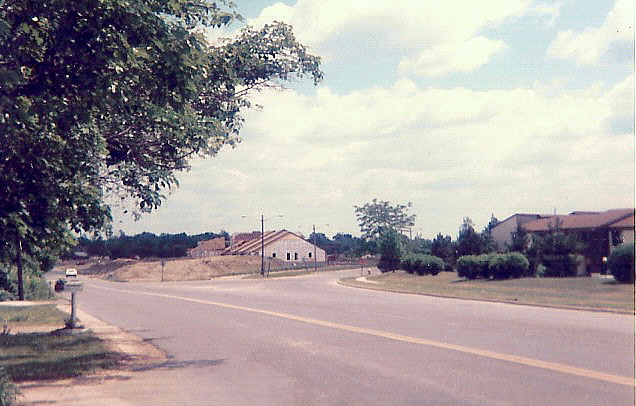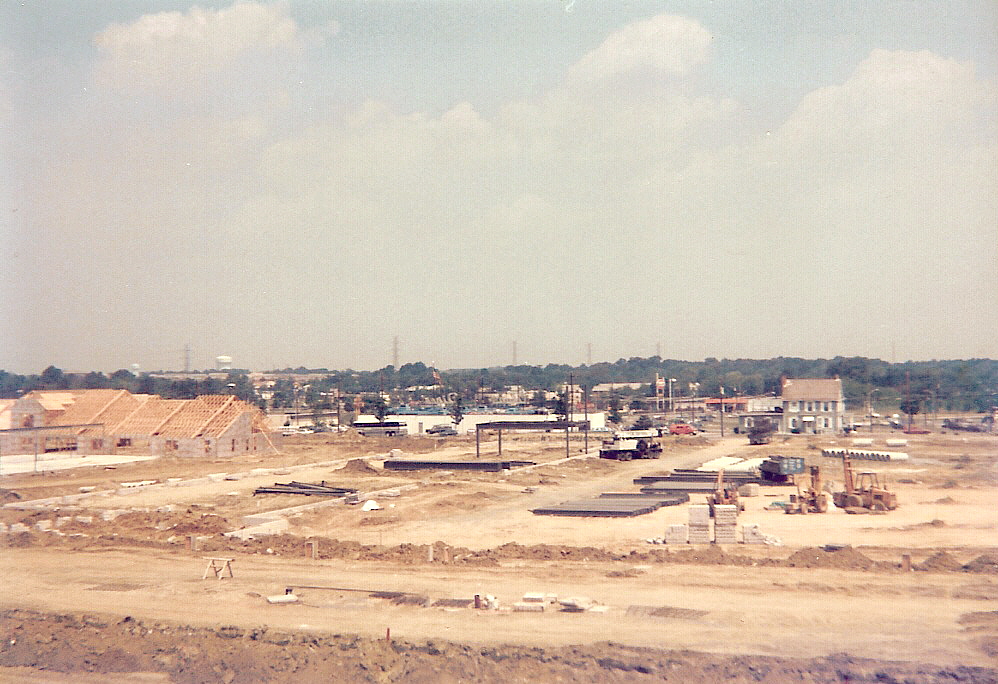 The undeveloped portions of Marlton Center sat vacant until the mid 1980's, when the property was acquired by Linpro, the former Lincoln Property Company, who were completing thier work at Greentree Village. Linpro renamed the site Marlton Crossing.

    This was the Marlton Center Blvd. entrance to the Marlton Center project, shown here in 1986 after Linpro started Marlton Crossing.

    Linpro renamed Marlton Center Blvd. Center Blvd. and moved the intersection with Old Marlton Pike further east. This photo shows this work in progress. A portion of the Marlton Meeting Condominiums can be seen in the background.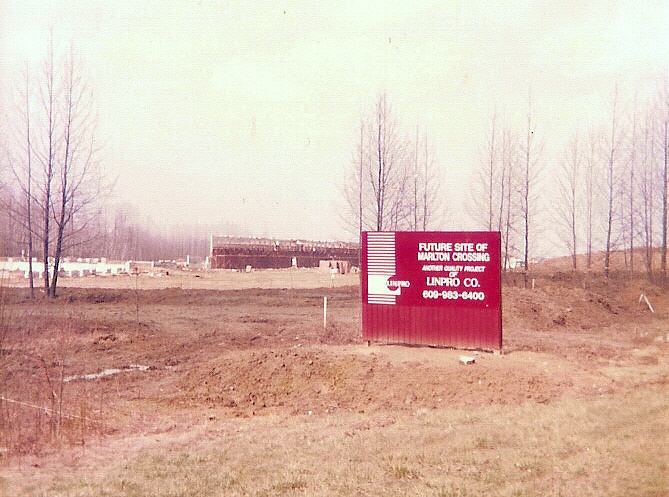 Construction began on Marlton Crossing Shopping Center in March, 1986 as this photo from that time shows.

    June, 1986 photo showing construction of portion of Marlton Crossing Shopping Center by Old Marlton Pike and North Crossing Office Park.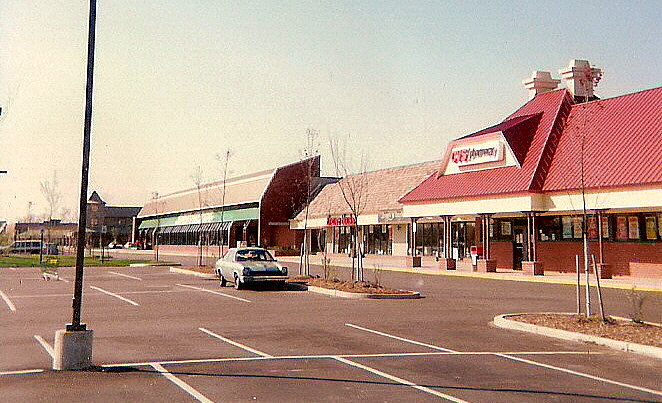 Marlton Crossing Shopping Center was completed by the end of 1986 and beagn being occupied in early 1987. Shown here in a photo from April, 1987 are the Super Fresh Market and CVS Drug Store which were two of the original anchors.